Sunday, May 28, 2017
After being rescued from a monster posing as a Master, Mercy O'Connor—known as Symoné at Club Genesis—craves the chance to experience true surrender. The only problem is, she's set her sights on sexy, commanding Sir Justice, who studies her with his dissecting, arousing stare…but never offers to show her his ropes. Worse, Mercy realizes she not only craves his dominance, she yearns for the notoriously aloof Dom's affection.
If Kellan Graham let himself believe in love at first sight, Symoné would own his heart. After having his life ripped apart, he's spent years inventing ways to resist simple lust, but each time this beautiful submissive turns her pleading eyes to him, she ignites a complicated conflagration of desire Kellan can't fight. He keeps his distance…until it becomes clear he's not the only Dominant who wants her. Determined to guard his soul, Kellan invites her to kneel for him. But once he does, he realizes that falling in love with Symoné is not only a threat to his well-ordered world, it's inevitable.
USA Today Bestselling Author Jenna Jacob's erotic romance comes from the heart of submission. With over twenty years' experience in the dynamics of the BDSM lifestyle, Jenna strives to portray Dominance and submission with a passionate and comprehensive voice. Her stories will make you laugh, cry, and may leave you with a better understanding of the fulfillment found in the BDSM power exchange.
A married mom of four grown children, Jenna and her husband lives in Kansas. Her passions include her family, reading, camping, cooking, music, and riding Harleys. She loves to make people laugh with her outgoing and warped sense of humor. If you're looking for hot romance with a kinky twist, pick up one of Jenna's books.
Friday, May 26, 2017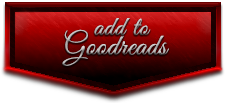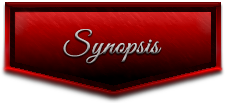 Where I End is a standalone new adult romance.
Eve
Pretentious. Arrogant. Condescending. Cruel.
All words I'd used to label him. Exactly what I'd always believed he was. All that changed one spring morning when I realized I didn't know the man behind the facade at all.
Angry. Desperate. Broken. Mine.
All words I'd use to define him after I interfered. Once our eyes locked, I was all in. There was no turning back. He tried to push me away, but I refused to let him go. I was determined to save him. What I didn't expect was that he would save me, too.
Cy
I was so close to ending my misery. Mere seconds away. Then she stumbled upon our argument, and I changed my plans. She wasn't supposed to be there. She knew too much. Even with my entire world burning down around me, she wouldn't walk away.
I've always been on my own. No one had ever fought for me before. Why should anyone start now? But she did, no matter how much I tried to stop her. I knew I was nothing, unworthy of her, but she was persistent. Once she got under my skin, I couldn't let her go, because where I end, she begins.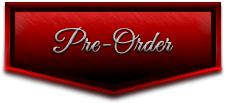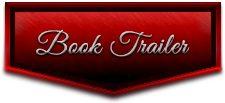 [embed]https://youtu.be/NqVIRXoooEY[/embed]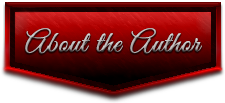 Michelle Dare is a romance author. Her stories range from sweet to sinful and from new adult to fantasy. There aren't enough hours in the day for her to write all of the story ideas in her head. When not writing or reading, she's a wife and mom living in eastern Pennsylvania. One day she hopes to be writing from a beach where she will never have to see snow or be cold again.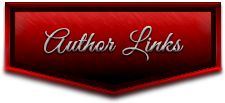 Hosted by: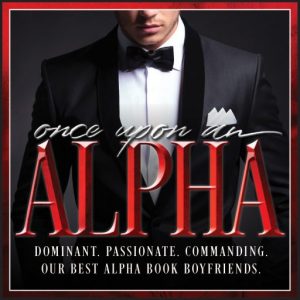 Thursday, May 25, 2017
Release Date: February 13, 2018
Designer: Rachel Connolly
Photographer: Sara Eirew
I'm Noah Weston. For a decade, I've quarterbacked America's most iconic football team and plowed my way through women. Now I'm transitioning from star player to retired jock—with a cloud of allegation hanging over my head. So I'm escaping to the private ocean-front paradise I bought for peace and quiet. What I get instead is stubborn, snarky, wild, lights-my-blood-on-fire Harlow Reed. Since she just left a relationship in a hugely viral way, she should be the last woman I'm seen with. On second thought, we can help each other… I need a steady, supportive "girlfriend" for the court of public opinion, not entanglements. Harlow is merely looking for nonstop sweaty sex and screaming orgasms that wring pleasure from her oh-so-luscious body. Three months—that's how long it should take for us both to scratch this itch and leave our respective scandals behind. But the more I know this woman, the less I can picture my life without her. And when I'm forced to choose, I'll realize I don't merely want her in my bed or need her for a ruse. I more than love her enough to do whatever it takes to make her mine for good.
This book is the third in the More Than Words series. The books are companions, not serials, meaning that backstory, secondary characters, and other elements will be easier to relate to if you read the installments in order, but the main romance of each book is a stand-alone.
This book contains lines that may make you laugh, events that may make you cry, and scenes that will probably have you squirming in your seat. Don't worry about cliffhangers. HEA guaranteed! (Does not
contain elements of BDSM or romantic suspense.)
More Than Want You, Book 1
Available Now
More Than Need You, Book 2
Releasing June 13, 2017
Shayla Black is the
New York Times
and
USA Today
bestselling author of more than fifty novels. For nearly twenty years, she's written contemporary, erotic, paranormal, and historical romances via traditional, independent, foreign, and audio publishers. Her books have sold millions of copies and been published in a dozen languages. Raised an only child, Shayla occupied herself with lots of daydreaming, much to the chagrin of her teachers. In college, she found her love for reading and realized that she could have a career publishing the stories spinning in her imagination. Though she graduated with a degree in Marketing/Advertising and embarked on a stint in corporate America to pay the bills, her heart has always been with her characters. She's thrilled that she's been living her dream as a full-time author for the past eight years. Shayla currently lives in North Texas with her wonderfully supportive husband, her teenage daughter, and two spoiled tabbies. In her "free" time, she enjoys reality TV, reading, and listening to an eclectic blend of music.