Warning: This book contains several erotic love scenes, including m/f/m ménage and is intended for adult readers only.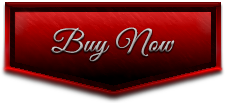 Oh what an amazing novel. I kinda jumped into the middle not having read previous books that helped with getting the backstory on all of these characters, but boy oh boy I loved this book.
It is full of adventure and mystery that unfolds as you read it. Its full of demons, vampire's, wolves, witches and some various mystical creatures that nobody really knows what they are.
Jake what a strong powerful wolf that struggles with his dominant Alpha side struggling not to challenge his alpha in his home of New Orleans when he meets Kai a strange different creature that helps him grown into the alpha hes meant to be.And oh my gosh his character is full of yummyness.
Oh and Kai, she has hidden for centuries afraid of everything supernatural. She comes out of hiding and meets Jake and they go on this amazing adventure to save her sister and a adventure in finding each-other and love along the way.
This author is an absolutely amazing writer. She definitely knows how to pull you into a plot and create a story that anyone will love.
A must read for anyone into supernatural erotica.
5 stars