Title: Missing Link
Series: The Finders
Author: Addison Jane
Genre: Contemporary
Cover Designer: Kris at CK Creations
Hosted By: Francessca's Romance Reviews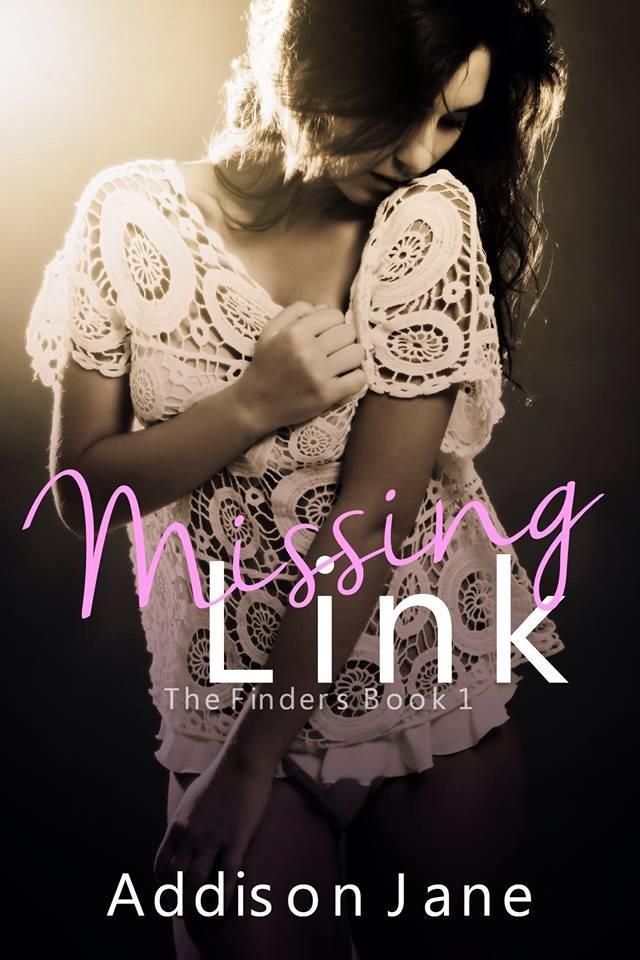 Synopsis

Samantha Ashley knows the true meaning of betrayal.

When her father gets involved with evil, high powered Charlie, in order to bail himself out, he hands her over as payment. Charlie now owns every part of her. A fate over the years she has come to loathe, but accept. A chance at a normal life seems unattainable. She will never feel the touch of a man she loves, never be able to exist outside of Charlie's strict confinements.

Lincoln (Link) Davids is sexy and fearless. One touch from him lights her skin on fire. One night she rescues Link from Charlie's evil clutches. Link vows to save her from her prison but she's determined to push him away, knowing that Charlie would delight in ripping him to shreds.

Charlie is becoming more abusive, demanding her submission and threatening her life. With Link's promise of protection, will she finally find the strength to run, or will Charlie's increasing aggression finally cause her to lose more than just her freedom.

Add to Goodreads

Teasers


About The Author
Hi! I am Addison Jane!
I come from a small country called New Zealand.
I have always had a strong love for reading and writing and Missing Link, whilst not the first story I have written, is the first I will be releasing.
My favourite genre is romance, specifically MC, rockstar and young adult.
I'm a single parent to a beautiful little girl, we live in a quiet little town and I have a small but amazing group of close friends.
My other passion in life is working with kids! I work with them part time along with going to school to complete my graduate diploma.
I am fortunate enough to have a great support base, whom without them, I would never have stepped out of my comfort zone and pushed myself to share my writing with you all!
-AJ